Weed Eaters And Vinyl Fences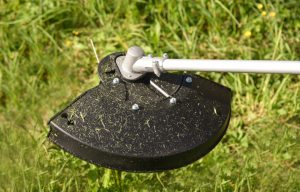 In our hot and humid New Orleans climate, grass and weeds grow constantly and you will need to mow your lawn at least once a week in the summer months. Along with mowing your lawn, comes edging to make sure your landscaping stays in shape. Be careful when edging around your vinyl fence. If you hit the bottom of your fence with the weed eater, you may accidentally chip it.
What You Should Know To Protect Your Vinyl Fence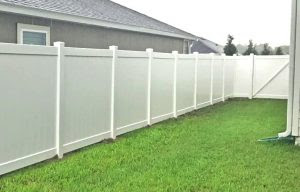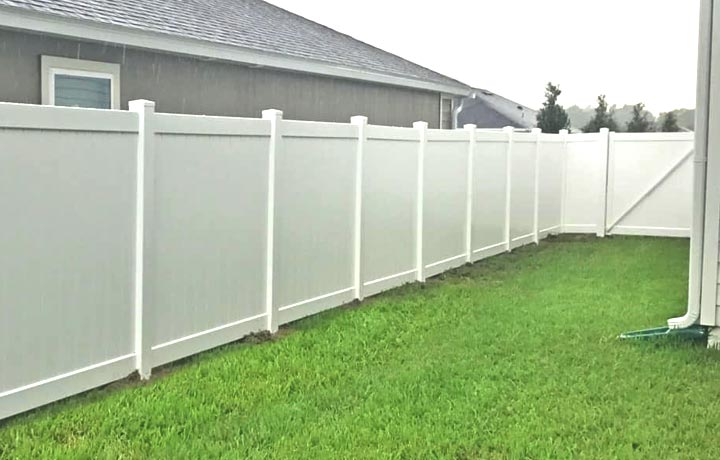 A string trimmer has the potential of destroying your vinyl fence. Your fence should be at least 3 inches above the ground. In that case, you be able to trim the area carefully without worrying that the weed trimmer damages it. In general, try to avoid using those kind of trimmers around vinyl fences.  Applying Roundup to the area under your fence might be a better option. There are also organic alternatives. For instance, 20% vinegar should kill off a nice neat & tidy 12″ or 18″ wide strip of the lawn underneath your fence. Another option, use some good old shears to do the posts. Just remember to use a cordless shear for those small jobs.
Vinyl Fences
Maybe it is time for a new vinyl fence. Amko vinyl fences do not require any maintenance and last much longer than wood fences. They will cost you more upfront, but it will pay off in the long run since you won't have to worry about chipping paint, fading stain treatments, termites, or weathering. Vinyl is also available in a variety of colors and styles, some of which even mimic real wood.
Whether you are looking for an ornamental, a wood, a vinyl, a chain link, or a custom fence, Amko Fence Company can provide you the style and designs that meet your needs
Over 40 years ago, Amko Fence Company began as a small shop that has since expanded to 2 locations serving South Louisiana with more than 30 employees. We have a customer service driven office staff that will take care of insurance requirements, OSHA safety logs, specifications, and all of our customers' questions.
As New Orleans Fence Contractors, We Guarantee customer satisfaction with our quality work.. Call the Amko Fence Company Today at  (504) 468-9559 or visit bids@amkofenceco.com!