Good Fences Make Good Neighbors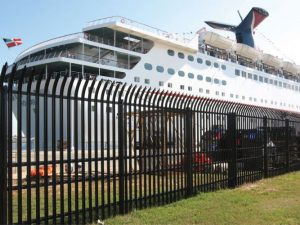 If the proverb good fences make good neighbors is correct, you need to ask yourself which is the right fence for you and your neighbors? Would you like to keep your pets in the yard, secure your pool or improve your home's curb appeal? If you are on the fence, Amko Fence has the right solution for you.
Wood Fences
Amko wood fences, made of rot-resistant wood, will provide security and privacy for about 20 years.  They are inexpensive and lightweight and can be shaped to give properties character and individuality. Wood fences come in dozens of styles, including linear post-and-rail and crisscrossing lattice, as well as a variety of picket patterns and post-cap designs. By staining the wood you can make it pop out or recede from the landscape as either a vibrant or subtle frame for what's behind it.
 Vinyl Fences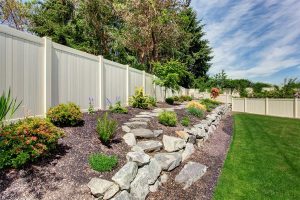 Amko vinyl fences do not require any maintenance and last much longer than wood fences. They'll cost you more upfront, but that'll pay off in the long run since won't have to worry about chipping paint, fading stain treatments, termites, or weathering. Vinyl is also available in a variety of colors and styles, some of which even mimic real wood.
Chain Link Fences
A quality chain link fence can improve the value of your property at a comparatively low price. The tough fence also requires little maintenance. Chain link fences are relatively easier to install than other types of fences. Its installation takes a small amount of time if you are getting the help of a fence installation expert. Chain link is an ideal material for fencing if you don't want to worry about cleaning or painting your fence. The coated or galvanized steel wires can be easily sprayed off if required but never need any stain or paint.
Aluminum Fences
Aluminum fences by Amko come in a variety of styles and a wide range of color options. If complementing the style and color of your home is most important to you, consider an aluminum fence. From pressed pear pickets to ball caps, tri and quad finials to arched loops, aluminum can bring all the sophistication and elegance of wrought iron to your home — without all the cost and maintenance. Compared to traditional fencing materials like wood and chain link, aluminum offers exceptional durability.
Steel Fences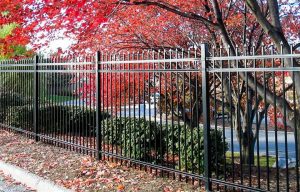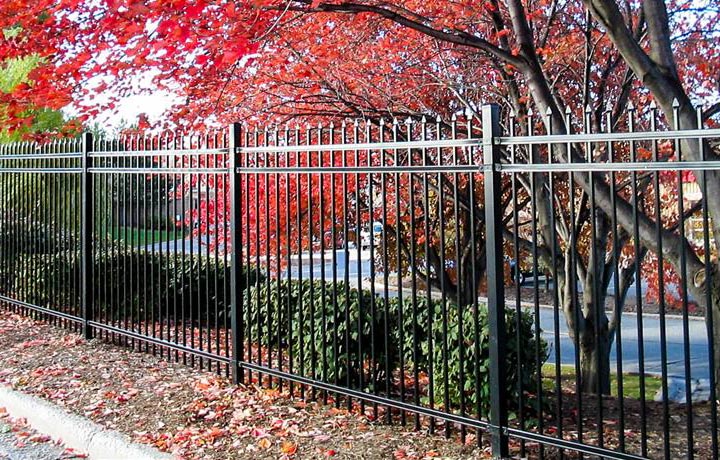 If you are looking for something stronger, an Amok Steel fence might be the perfect solution for you. Steel is a strong, powerful and long-lasting fencing material, perfect for your protective fences. Steel is impact resistant, so it is the perfect material to use for security gates.  If you're looking to purchase a fence that will last for a lifetime or more, steel is the way to go.
Wrought Iron Fences
Amko also makes extremely durable custom iron fences for historic properties, cemeteries, businesses, industrial businesses, and residential homes. These types of fences are extremely durable and will last for decades. If you are looking for one of the best security fences, consider a welded iron fence.
Automatic Gates
Once you decided how to fence your property in, it's time to pick a gate. Amko, which has been in business for over 40 years, offers a wide variety automatic gates. It's all up to you from size, to weight, to opening and closing speeds, to weather resistance Amko Fence will make the gate you need.  Simply adding a gate operator to a gate that was originally designed for manual operation can be a real mistake. Gates need to be specifically designed for automatic operation. Special types of rollers, bearings and other hardware are often needed to make a gate work reliably with an automatic gate operator.