What Are The Benefits Of School Fences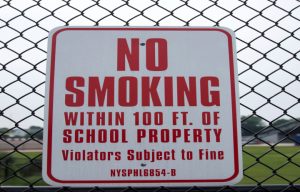 Fences around schools have been going up now for a while due to growing safety concerns. Their main purpose is to prevent unauthorized people to enter school premises which is one of the threats to kids' safety, according to experts. A fence is a comparatively simple measure to restrict access to school campuses and to ensure that only people who are supposed to be inside the premises are able to enter. Fences, of course, can be climbed, broken into or breached in other ways, but they at least discourage "casual" intruders from entering the campus.  The use of fencing to bolster campus security is often a part of broader safety plans, according to experts. Some opponents argue that that fences can contribute to an unpleasant environment for children, and may not be fully effective.
What A School Fence Should Be Able To Do
An effective school fence should be properly maintained. It should not block any views and should enable surveillance by school staff and law enforcement. The fence should have restricted gates that officials can monitor easily, experts suggest. The material school fences are made of should be sturdy and hard to climb. Wrought iron fences without ornaments are considered a good choice according to research group Hanover Research. Those fences are not easily vandalized and low in maintenance. Chain link fences can be a cost friendly alternative, the group suggests.
For more details visit: http://www.wssca.org/Resources/Documents/School%20Fencing-%20Benefits%20and%20Disadvantages.pdf
Whether you are looking for an ornamental, a wood, a vinyl, a chain link, or a custom fence, Amko Fence Company can provide you the style and designs that meet your required needs
Over 40 years ago, Amko Fence Company began as a small shop that has since expanded to 2 locations serving South Louisiana with more than 30 employees. We have a customer service driven office staff that will take care of insurance requirements, OSHA safety logs, specifications, and all of our customers' questions.
As New Orleans Fence Contractors, We Guarantee customer satisfaction with our quality work.. Call the Amko Fence Company Today at  (504) 468-9559 or visit bids@amkofenceco.com!